Welcome to GemInLove Custom Made Jewelry  
choose a  collection of bracelets, necklaces, Rings, Earrings, and Pendants with precious stones or semi-precious stones.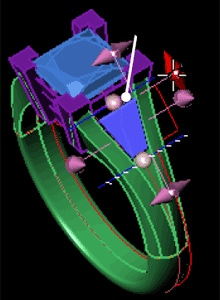 Your custom made jewelry can be created using yellow or white gold, sterling silver or platinum. The jewelry design  include any natural gemstones of your choice. 
The price for your  jewelry depends on the complexity of the design, what metal is used , the weight of the finished piece and current market conditions,  Natural gemstones are included in the design and  the labor charge.   Email at  info@geminlove.comwith your custom jewelry
Process to Order
The customer, getting the idea of  jewelry  you would like manufactured.  Usually you have looked everywhere for that special piece of  jewelry.
Choose Natural gemstones from GemInLove and metal is used.
Estimated cost of jewelry.  If the customer accepted, deposit 50% of jewelry price at PayPal@geminlove.com
Process of  Produced  15 – 30 days. When finished you will get  your jewelry  picture by email.
 Payment  50% for the last at PayPal@geminlove.com
Delivery with fine packaging and 1 year warrantee.